We believe in our products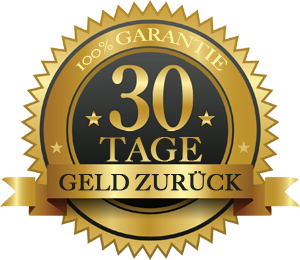 That's why we will give you a 30 day money back guarantee!
If you are not satisfied with one of our products, you will get the money back (without postage)

Conditions: The claim must be made within 30 days of the invoice date. It applies to all of our products.
How should you proceed:
send us an email (or via contact form)
give us your full name, telephone number, address and the invoice number which concerns the product
tell us the reason for the dissatisfaction
Returns without this information will not be considered
Return of the products:
The costs of the return shipments are borne by the costumer
No retruns from abroad or products that were purchased outside of our shop
Please send returns to the following address:
Exclusion:
Shipping costs, Paypal / credit card fees etc. will not be refunded. Only the single product price.
The Saalio Iontophoresis device and its accessories are excluded from the 30 day money back guarantee.
JV Cosmetics GmbH, Staffelnhofstrasse 6, CH-6015 Luzern